Best restaurants in istanbul
Best restaurants in istanbul
When we enter any touristic place to visit, our first question is "what is best to eat here?" It is possible. Then "where is it best to eat?" comes the question. Tourism Journal offers you a complete guide to the best restaurants in Istanbul. In this way, you do not have to worry about selection and taste.

Spago Restaurant & Bar – in Nisantasi
Located in Nisantasi, Spago Restaurant & Bar offers extraordinary flavors to its guests under the leadership of master chef Wolfgang Puck.

Serving as a terrace restaurant, Spago has a very nice ambiance with its Macka park and Bosphorus views.
Address: The St. Regis Istanbul, Mim Kemal Oke Cad. No: 35, Nisantasi
Tel: 0212 368 08 08
Web: spago.thestregisistanbul.com

Nicole Restaurant – Beyoğlu
Nicole Restaurant, a boutique restaurant located in the Tomtom neighborhood of Beyoğlu, is one of the favorite restaurants of Istanbul with its seasonal menus consisting of local and fresh ingredients, a cellar focusing on chateau-style wines, and an experienced service team.

Nicole Restaurant, which has the garden of the Italian Consulate and a terrace with a view of old Istanbul extending to the Islands, takes its name from Agnes Marthe Nicole, the manager of the historical building where Franciscan nuns healed the sick.
Address: Tomtom Mah. Tomtom Kaptan Sok. No:18, Beyoglu, Istanbul
Tel: 0212 292 44 67 , Web: nicole.com.tr

Queb Lounge 360 Sultanahmet Restaurant
Queb Lounge 360 Sultanahmet Restaurant, in Sultanahmet on the historical peninsula, offers its guests a unique restaurant experience accompanied by panoramic views. Queb Lounge, which offers panoramic views to its guests with its close location to the Blue Mosque and Hagia Sophia Museum, is a terrace restaurant and cafe that makes its guests feel at home with its aesthetic and modern structure.

Here you can enjoy beautiful and delicious menus with a unique Bosphorus view.
Address: Cankurtaran Mah. No:29 Akbiyik Cad. The Byzantium Hotel terrace floor, Sultanahmet, Istanbul
Tel: 0212 458 08 80
Web: queblounge.com

Kınalıada Teos Beach Restaurant – Adalar
Providing service with beautiful views and clean sea in Kınalıada, Teos Beach draws attention with its sea, seafood restaurant and event services. It serves as a Greek restaurant. The sea is calm and clear. Teos beach usually serves with the sea and restaurant during the day and entertainment programs in the evenings.

Address: Kınalıada Çarşı Cad. No:63, Adalar, Istanbul
Tel: 0532 651 44 10 ; 0537 851 24 22
Web: teoskinaliada.com

Emporio Ristorante – Beşiktaş
Emporio Ristorante & Emporio Pizza Pasta, one of the most popular Italian restaurants and pizzerias in Istanbul, offers its guests original recipes, quality ingredients and real Italian flavors collected from all over Italy. It has 2 branches in Akaretler, Emporio Ristorante and Emporio Pizza Pasta.

Welcoming its guests with the highest service standards, the venue meticulously offers the most delicious examples of traditional and modern Italian cuisine.
Address:
Emporio Ristorante -> Vişnezade Mah. Poet Nedim Cad. No:3, Beşiktaş, Istanbul Tel: 0212 259 44 34
Emporio Pizza Pasta -> Süleyman Seba Cad., Refik Osman Top Sk. No:11, Beşiktaş, Istanbul Tel: 0212 259 42 42
Web: emporio.com.tr

Taylan Şef Steakhouse – Caddebostan, Kadıköy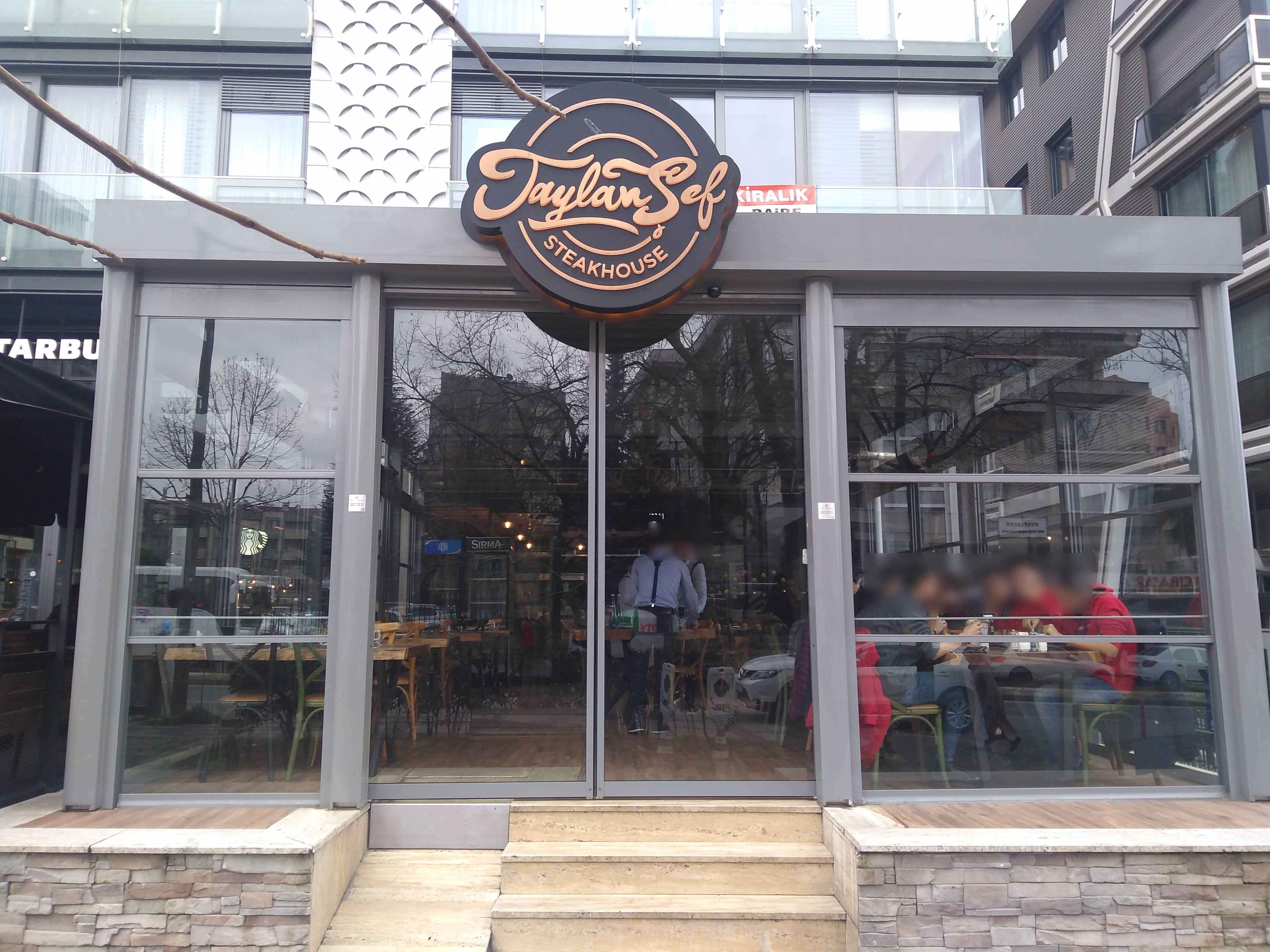 Taylan Chef Steakhouse welcomes its guests with its boutique concept and warm atmosphere and offers a special service.
Address: Caddebostan, Baghdad exit, Kadıköy, Istanbul
Tel: 0216 339 54 56
Web: taylansef.com.tr